Every year, in many eastern countries during Spring, the New Year's Day is celebrated. This day is not only celebrated by Afghanis, but by other peoples in Iran, Albania, Uzbekistan, Kazakhstan, Azerbaijan, Tajikistan, Georgia, Kurdistan, Turkmenistan, Kyrgyzstan and others.
The International Day of Nowruz was established by a decision of the UN General Assembly in 2010 to honor a spring festival with a history of 3,000 years. Nowruz is officially registered on the UNESCO List of the Intangible Cultural Heritage of Humanity.
To celebrate this day, the Afghan community of Thessaloniki organized a cultural event on 22 of March at the Music Center of Thessaloniki.
The event was held with the support of Symbiosis and the Municipality of Thessaloniki.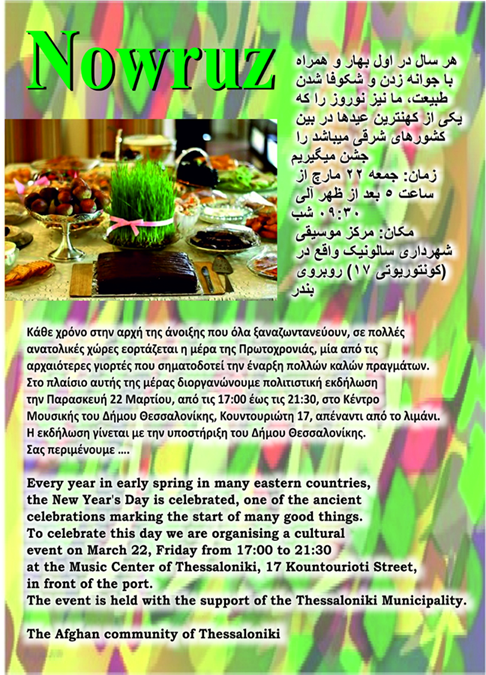 Watch below the highlights from Nowruz 2013